Hello Everyone In this Article I will show you how to stop spam mail send through contact form 7. Now a days Contact Form 7 is one of the most effective and popular WordPress plugins for adding a contact form to your website.
Spam is a huge issue with contact form builder on WordPress websites.People are receiving  hundreds of spam emails each day through the contact form 7, but it is coming via humans submitting their spam, phishing and advertising directly. These are inconvenient and make it difficult to spot the genuine messages amongst the spam
The Solutions : To Prevent getting spam mail from Contact Form 7
Install Akismet Plugin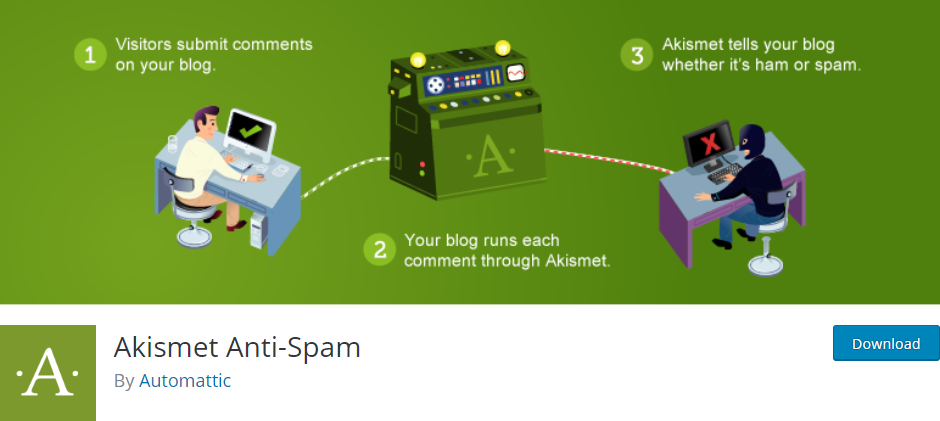 Akismet Plugin is one of those WordPress anti-spam plugins, It checks your comments and contact form submissions against a global database of spam to prevent your site from publishing malicious content.
To activate you will need to register with Akismet contact form 7 and obtain an API Key. These keys are free for blogs and personal websites.
Install the Contact Form 7 Honeypot Plugin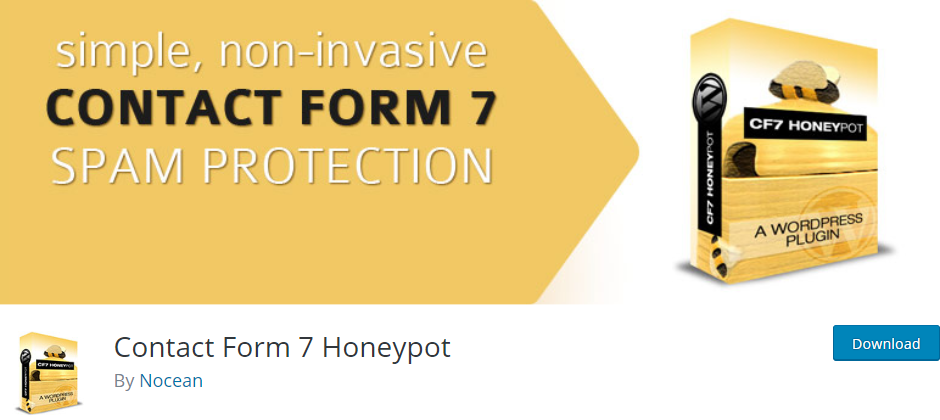 This addition to Contact Form 7 adds basic Honeypot Anti-spam functionality to thwart spam bots.
While some spam is manually submitted, the vast majority is posted by bots scripted in a specific way to submit spam to the largest number of form types. Using this method they somewhat blindly fill in fields, regardless of whether the field should be filled in or not. This is how a honeypot catches the bot — it introduces an additional field in the form that if filled out will cause the form not to validate.
Add Google captcha on Contact Form 7
I must have spent a good couple of hours searching for an easy to use google re-captcha plugin. After many failed attempts I stumbled on Contact Form 7's own built in form. To access, simply navigate to 'Contact' on the left hand menu bar and select 'Integration'. You will be presented with a link to google.com/recaptcha – You will need to sign up to gain an API key. Next, add a shortcode for to your contact form and reCAPTCHA is displayed.
Comment Blacklist
Used this Solution when install Akismet plugin and Honeypot plugin  is not worked for your wordpress website.
The Comment Blacklist is originally a feature of WordPress to help manage comments. Contact Form 7 can also utilize it to blacklist specific words or IP addresses.
Comment Blacklist is quite simple to use; just log-into the WordPress admin panel, move to the menu Settings > Discussion, and then you'll find the Comment Blacklist section in the middle of the page. Put one word or IP address per line in the text box. Messages containing the word or sent from the IP address in the list you've created will be treated as spam by Contact Form 7 and will not be delivered.
Final Conclusion
All WordPress websites receive spam in slightly different ways. What works for one website may not work for another.
When I had get to stop Contact Form 7 spam on a WordPress website, I immediately achieved a huge reduction in spam simply by installing Akismet. The spam messages reduced from dozens per day to 5-10.
I fixed the problem completely by combining Akismet with the Contact Form 7 Honeypot plugin, Comment Blacklist.
Comment Over here If you have any issue related to this Article.